Interview with Children's Insider Magazine
Glenda Armand:
Writer, Teacher, Librarian
Glenda Armand is a former teacher, high school and middle school librarian, and now, a full-time writer of four picture book biographies: Song in a Rainstorm: The Story of Musical Prodigy Thomas "Blind Tom" Wiggins (Albert Whitman), The Story of Trailblazing Actor Ira Aldridge, Ira's Shakespeare Dream, and Twelve Miles Long (all from Lee & Low). At the beginning of her career, Glenda was the winner of the Lee & Low's New Voices Award in 2006. Glenda loves reading about history and is passionate about sharing the stories of enslaved African Americans and little known historical figures with children, both as a writer and as a librarian. Here, Glenda shares some of her experience helping connect kids to books as a librarian, as well as how she got started as a writer herself. You can find out more about Glenda at glenda-armand.com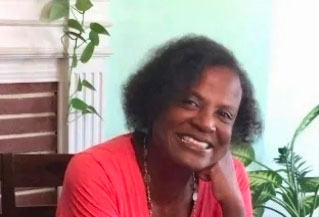 Sharon Blumberg: Please tell us a little bit about yourself, and how you came to be an author, teacher, high school, and middle school librarian. How do you help children and young adults enhance their love of reading?
Glenda Armand: Growing up in Los Angeles, I was an avid reader and always planned to become a teacher. In the meantime, I wrote poems and stories from the time I learned how to write. I have taught pre-Kindergarten through eighth grades in private and public schools. In
middle school, I taught English and history
After teaching for 30 years, I became a school librarian, serving middle and high schools. All during this time, I have been writing. Although being published is relatively new for me. My first published book, Love Twelve Miles Long, a story about a young Frederick Douglass, came out in 2011. I have several books coming out in the next couple of years, so as I end my time as a school librarian, I will happily spend my time on my third career, a full-time writer of children's books.
SB: You won the Lee & Low New Voices Award in 2006, which led to your first contract for Love Twelve Miles Long. What do you think made this manuscript so appealing to the award committee?
GA: Love Twelve Miles Long takes place during one evening in the life of Frederick Douglass, when he was about 4 or 5 years old.
In one of his three autobiographies, Frederick Douglass writes about how his enslaved mother would walk twelve miles to visit him on another farm after she had worked in the cornfields all day. I was touched by this story of a mother's love. Douglass later wrote that, when he sat upon his mother's knee, he felt like a king upon a throne. "I was not just a child," he wrote,"I was somebody's child."
While I was writing the manuscript, I attended the 2006 SCBWI Summer Conference. I attended a workshop presented by Louise May, editor at Lee & Low Books. I got up my nerve and approached her after the workshop and told her about the book I was writing. She said,"Well, finish it and enter it into our New Voices Contest."
That was the first time I was hearing about the contest. I finished the manuscript and entered it, and to my utter astonishment, I won first prize which was $1000, and most importantly, a contract! That is how I became a published author.
If I had to guess why the manuscript won, the teacher/librarian in me would say, "it checks several boxes":
Children can relate to Frederick. They know what it is to miss a parent.
It's a counting book. Children can get involved in the story-telling by helping to count the miles.
It brings up a difficult topic, slavery, in a way that children can understand.
It's a bedtime story. Several parents have told me that their child wants to hear the story every night.
Even though I can sympathize with the parent (having read The Cat in the Hat about 5,000 times}, I can't help but feel honored.
And I know that Frederick's mother, Harriet, would be thankful to know that her simple act of love would have such a profound effect, not only on her son, who grew up to become a friend and advisor to Abraham Lincoln, but on children she would never know.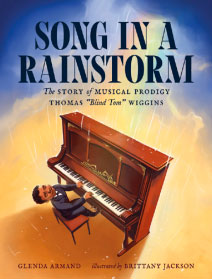 SB: How did you help children find books they liked when you were a school librarian?
GA: Sometimes a child already knew what he/she wanted. Some liked to read something funny or scary. Perhaps they wanted to read about horses, how to bake, and etc. Naturally, it depended on the children's interests.
In those cases, it was easy to lead the student to the right book. I usually knew the student's reading level, or if I didn't, I had the student read a passage from a book to me. In our school library, we have books written at all grade levels. So, if two students came to me, both wanting to read about elephants, I might have given one student a book written at the fourth grade level and the other, a book written for high school students.
Some students came to the library because they were told that they had to read a book, and they had no idea what they wanted to read. I found it helpful to give those students a little fun quiz with the following questions: What's your favorite subject, sport, TV show, etc.? What do you do in your free time? After a little questioning, I found the right book for that student.
SB: What kinds of books are popular for different age ranges?
GA: For middle school students, love stories (tragic ones) are popular. Horror and fantasy are perennial favorites. I am also in touch with the
librarian who replaced me, and she reminded me of the popularity of Manga.
SB: What age groups are attracted to graphic novels and illustrated books?
GA: As a middle school librarian, I worked with children who were 12-14-years-old. Graphic novels were very popular with that age group, especially boys. I am pleased that graphic novels now cover a variety of subjects: from Shakespeare and Malcolm X to fantasy and humor.
SB: Do you find that children are attracted to books their friends like?
GA: Yes. Many students will only read books recommended by their friends
SB: Are there holes in the market for the kinds of books that children are asking for?
GA: I find that publishers are very responsive to students' interests. For instance, the Wimpy Kid and Dog Man series are a hit with middle school students. And publishers keep 'em coming! The Twilight series is still popular and publishers have been quick to come up with similar series. Children's book publishers are very much attuned to trends. And they know that children's interests can change rapidly.
SB: Though not as common for older children, what kinds of books are great read-alouds for children and young adults?
GA: When I taught middle school history, I often introduced a unit with a picture book biography. It was a way to pique the students' interest in the new
topic. For instance, I might have read a picture book biography of Harriet Tubman before teaching a lesson on the Underground Railroad. Middle schoolers still enjoy being read to (as long as you read with a lot of expression!).
SB: Are there any authors that you notice who are currently popular, or becoming popular with children and young adults?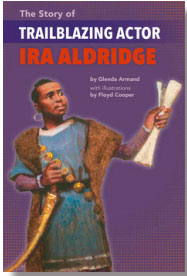 GA: R. L. Stine, Jeff Kinney, and J.K. Rowling are still popular. Reina Telge-meier, John Green, Rick Riordan and Stephanie Meyer are very much in demand.
SB: What advice can you give to writers to tap into the mindset and interests of their target audience? Sometimes, teachers and librarians
find ways to get to know their students such as through observation as well as interaction. So perhaps they'd have some good advice for writers as well?
GA: Ideas for stories, must come from you as the writer, from your reading, your day-to-day life, your childhood experiences, and your curiosity. If you are passionate about the subject, I think you will be able to get children to love it as much as you do!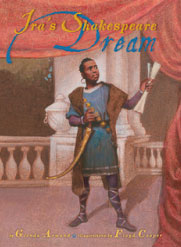 However, along these lines, today's children would, in fact, be interested in reading about games medieval children played!
I do think that we as children's writers, have to spend time with children who are the age of our target audience. And that could even be children in our own family. Although, you would never tell a potential editor that your children or grandchildren "loved it." Because of course they did!
SB: Do teachers and librarians welcome volunteers in the classroom/library, since that is another way writers can get to know their audience?
GA: My books are meant to be read-alouds. I write them for adults to read to children. So I have adults read them or I read them to children. I ask these questions: What sentence seemed awkward when the adult read it? What rhyme was forced when I read it aloud? What did the children not "get"?
As a teacher and librarian, I welcomed parents into my classrooms. (I refer to the library as the biggest classroom in the school. I also call it the heart of
the school, while the main office is the brains.)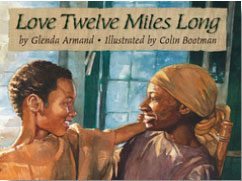 All schools have their own volunteer policies, so a writer might look into her neighborhood school or her kids' school to see what their policies are. (Of course, these days, the pandemic will be a factor.) It would be wonderful to develop a relationship with a particular group of children. They and their teachers would be happy to provide children's writers with honest feedback for your stories. And, whether through their rapt attention, their squirming, or their questions, kids will always give you their honest opinions